Apple today announced financial results for its fiscal 2016 second quarter ended March 26. The company posted quarterly revenue of $50.6 billion and quarterly net income of $10.5 billion, or $1.90 per diluted share. These results compare to revenue of $58 billion and net income of $13.6 billion, or $2.33 per diluted share, in the year-ago quarter. Gross margin was 39.4 percent compared to 40.8 percent in the year-ago quarter. International sales accounted for 67 percent of the quarter's revenue. "Our team executed extremely well in the face of strong macroeconomic headwinds," said Tim Cook, Apple's CEO. "We are very happy with the continued strong growth in revenue from Services, thanks to the incredible strength of the Apple ecosystem and our growing base of over 1 billion active devices."
When Trim Editing started creating music videos over a decade ago, just paying the rent was a huge accomplishment. Now, the small East London company is crafting award-winning visuals for big brands — like Audi, Nike, Adidas, and Guinness — propelled by the power of Final Cut Pro X. The video editing software's comprehensive features allow Trim Editing to organize film and audio clips, pull together compelling projects, and make changes on the fly. "When I'm playing back an edit for a director, they'll say, 'Okay, let's go and make those changes I talked about.' I'll say, 'Oh, no, they're already done,' and we'll jump back and watch it again. People can't believe that I've magically done the change before we even finish playback," says editor Thomas Grove Carter.
Apple today introduced the 9.7-inch iPad Pro, which at just under one pound features a new pro Retina display with greater brightness, wider color gamut, lower reflectivity, Night Shift mode, and new True Tone display technology. The new iPad Pro also has a 64-bit A9X chip that rivals most portable PCs. "iPad Pro is a new generation of iPad that is indispensable and immersive, enabling people to be more productive and more creative. It's incredibly fast, extremely portable, and completely natural to use with your fingers, Apple Pencil, and Smart Keyboard. And now it comes in two sizes," said Philip Schiller, Apple's senior vice president of Worldwide Marketing.
Apple today introduced iPhone SE, the most powerful phone with a 4-inch display, in a compact aluminum design that has been updated with matte-chamfered edges, a color-matched stainless steel Apple logo, and four metallic finishes. iPhone SE offers the same 64-bit A9 chip offered in iPhone 6s and iPhone 6s. "iPhone SE is packed with a stunning 4-inch Retina display, advanced 64-bit A9 chip with M9 motion co-processor, longer battery life, 12-megapixel iSight camera with True Tone flash, Live Photos, 4K video, faster LTE and Wi-Fi, and Touch ID with Apple Pay. Everyone who wants a smaller phone is going to love iPhone SE," said Philip Schiller, Apple's senior vice president of Worldwide Marketing.
Apple today announced CareKit, a new software framework designed to help developers enable people to actively manage their own medical conditions. iPhone apps using CareKit make it easier for individuals to keep track of care plans and monitor symptoms and medication, providing insights that help people better understand their own health. "We believe that giving individuals the tools to understand what is happening with their health is incredibly powerful, and apps designed using CareKit make this a reality by empowering people to take a more active role in their care," said Jeff Williams, Apple's chief operating officer.
Apple today announced advancements to the open source ResearchKit framework that bring genetic data and a series of medical tests typically conducted in an exam room to iPhone apps. Medical researchers are adopting these new features to design targeted studies for diseases and conditions that affect billions of people and to gather more specific types of data from participants. "The response to ResearchKit has been fantastic. Virtually overnight, many ResearchKit studies became the largest in history and researchers are gaining insights and making discoveries that weren't possible before," said Jeff Williams, Apple's chief operating officer.
Apple has announced financial results for its fiscal 2016 first quarter ended December 26, 2015. The company posted record quarterly revenue of $75.9 billion and record quarterly net income of $18.4 billion, or $3.28 per diluted share. These results compare to revenue of $74.6 billion and net income of $18 billion, or $3.06 per diluted share, in the year-ago quarter. Gross margin was 40.1 percent compared to 39.9 percent in the year-ago quarter. International sales accounted for 66 percent of the quarter's revenue. "Our team delivered Apple's biggest quarter ever, thanks to the world's most innovative products and all-time record sales of iPhone, Apple Watch, and Apple TV," said Tim Cook, Apple's CEO. "The growth of our Services business accelerated during the quarter to produce record results, and our installed base recently crossed a major milestone of one billion active devices."
Customers around the world made this holiday season the biggest ever for the App Store, setting new records during the weeks of Christmas and New Year's. In the two weeks ending January 3, customers spent over $1.1 billion on apps and in-app purchases, setting back-to-back weekly records for traffic and purchases. January 1 marked the biggest day in App Store history with customers spending over $144 million. "The App Store had a holiday season for the record books. We are excited that our customers downloaded and enjoyed so many incredible apps for iPhone, iPad, Mac, Apple Watch, and Apple TV, spending over $20 billion on the App Store last year alone," said Philip Schiller, Apple's senior vice president of Worldwide Marketing. "We're grateful to all the developers who have created the most innovative and exciting apps in the world for our customers. We can't wait for what's to come in 2016."
Apple has announced that Jeff Williams has been named chief operating officer and Johny Srouji is joining Apple's executive team as senior vice president for Hardware Technologies. Phil Schiller, senior vice president of Worldwide Marketing, will expand his role to include leadership of the App Store across all Apple platforms. Apple also announced that Tor Myhren will join Apple in the first calendar quarter of 2016 as vice president of Marketing Communications, reporting to CEO Tim Cook. "We are fortunate to have incredible depth and breadth of talent across Apple's executive team. As we come to the end of the year, we're recognizing the contributions already being made by two key executives," said Cook. "Jeff is hands-down the best operations executive I've ever worked with, and Johny's team delivers world-class silicon designs which enable new innovations in our products year after year."
Apple has announced financial results for its fiscal 2015 fourth quarter ended September 26. The company posted quarterly revenue of $51.5 billion and quarterly net profit of $11.1 billion, or $1.96 per diluted share. These results compare to revenue of $42.1 billion and net profit of $8.5 billion, or $1.42 per diluted share, in the year-ago quarter. Gross margin was 39.9 percent compared to 38 percent in the year-ago quarter. International sales accounted for 62 percent of the quarter's revenue. The growth was fueled by record fourth quarter sales of iPhone, the expanded availability of Apple Watch, and all-time records for Mac sales and revenue from services. "Fiscal 2015 was Apple's most successful year ever, with revenue growing 28 percent to nearly $234 billion. This continued success is the result of our commitment to making the best, most innovative products on earth, and it's a testament to the tremendous execution by our teams," said Tim Cook, Apple's CEO. "We are heading into the holidays with our strongest product lineup yet, including iPhone 6s and iPhone 6s Plus, Apple Watch with an expanded lineup of cases and bands, the new iPad Pro, and the all-new Apple TV which begins shipping this week."
1. T-Mobile Redefines Premium Plans with Fully Unlimited Data
T-Mobile today introduced a new premium service plan called "Magenta Max", that offers truly unlimited "premium" (full-speed 5G or 4G) data. Before today, T-Mobile's top-end "Magenta Plus" plan offered up to 50 GB of full-speed data, after which speeds could be restricted. Magenta Max will replace Magenta Plus on February 24th. T-Mobile is also improving the mid-range Magenta plan to offer 100 GB of full-speed data (up from 50). Magenta Max offers 40 GB of high-speed hotspot data (double the 20 GB offered on Magenta Plus), while the high-speed hotspot allotment on Magenta is being upgraded from 3 GB to 5 GB. Magenta Max also offers unlimited 4K video, 2x data speeds (compared to 2G) while roaming internationally, unlimited Gogo in-flight Wi-Fi, Scam Shield Premium, and NetFlix Standard included (instead of Netflix Basic) on family plans. Magenta Max has the same pricing as the Magenta Plus plan it replaces: $85/month for a single line, with AutoPay discount, taxes & fees included. Family-plan discounts bring that down to $70/line for two lines, $57/month for three lines, $50/month for four lines, or as little as $40/month for eight lines. A limited-time offer brings three lines down to $47/month/line, and a similar discount brings the standard Magenta plan down to $40/line/month for three lines.
read more
2. San Francisco's Clipper Transit Card Coming to Apple Pay, Google Pay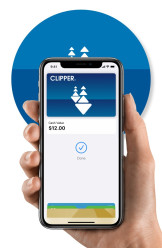 Clipper Card — the universal transit fare card for all 24 San Francisco Bay Area transit agencies — will be supported in Apple Pay and Google Pay digital wallets "this spring". Residents and visitors will be able to add a stored-value Clipper card to their digital wallet and tap their phones to ride transit, replacing a physical Clipper card. The system differs from those in cities (such as New York and Chicago) offering "open" fare payments made directly from a credit or debit card in Google Pay / Apple Pay. Apple has launched a page where people can sign up to be notified when Clipper is available for iPhone and Apple Watch. Separately, Google announced a new feature of Google Maps that lets users buy and present transit fare payments — including Clipper, when available — without leaving the Maps app, as part of turn-by-turn directions that include transit.
read more
3. Verizon, Google Offer New Intro Deals on Plans
Google Fi and Verizon Prepaid recently launched new introductory deals for new customers / added lines. Verizon Prepaid is offering the third month of service for free, while Google is offering half off the first three months of service. Verizon also offers "loyalty" discounts that kick in starting on the fourth month.
read more
4. Samsung Commits to Four Years of Security Updates for Galaxy Devices
Samsung today made a new commitment to provide security updates for its Galaxy phones and other devices for "a minimum of four years after the initial phone release." The promise covers phones launched in 2019 and later, including the S10 series, Note10 series, Z series, Fold, A50, A20, A10e, as well as newer models launch in 2020, 2021, and onward. Security updates protect users from security vulnerabilities discovered after launch. Such discoveries are relatively common. That means the longer a device has gone without a security update, the more vulnerable it is to hacking and malware. Security updates alone generally do not add new features nor update to a new OS version. Samsung made a separate commitment last August to provide three full OS upgrades for its higher-end Galaxy devices.
read more
5. Apple Won't Let Just Anyone Offer a "Vaccine Passport" App
Apple has added a new App Store rule for "health pass" apps "based on testing and vaccination records". Commercial developers of such apps must prove that they are "working with entities recognized by public health authorities, such as test kit manufacturers, laboratories, or healthcare providers." The rule is intended to prevent fraudulent digital vaccine passports, ensuring valid ones can be trusted.
read more
6. Samsung Adds New Features to Older Galaxy Phones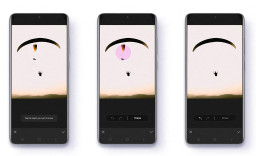 Samsung today announced the availability of its One UI 3.1 software update, which brings select software features of the new Galaxy S21 series to most higher-end Galaxy phones from 2020 and 2019. New features include an improved "Single Take" camera mode, which captures a variety of still and video formats simultaneously. It also brings Object Eraser (shown), an intelligent photo editing tool to cut out unwanted parts of photos. "If you want to edit out distracting objects, simply tap the area you wish to remove and it will be automatically selected and deleted." Other new features include Private Share, to control who is allowed access to the content you send and how long it is available, and Eye Comfort Shield, which automatically adjusts the display's blue light output based on the time of day. Finally, there's Multi Mic Recording, which, when in Pro Video mode, allows you to simultaneously record audio through both your phone and a connected Bluetooth. The One UI 3.1 update is available starting today for the following Galaxy phones: S20 series, Note20 series, Z Fold2, Z Flip, S10, Note10, Fold, A71, A51, A90, A80, A70, and A50. All of those phones will receive the new Single Take, Object Eraser, Private Share, and Eye Comfort Shield features. Multi-Mic Recording will only be available on 2020 flagship phones: Galaxy S20 series, S20 FE, Note20 series, Z Fold2, and Z Flip 5G.
read more
7. Android 12 Released to Developers
Google has released the first preview version of Android 12 to developers. As a developer release, it focuses on APIs and other developer-focused aspects, rather than necessarily representing the final look and feature set for consumers. Several new features are notable, though:
Project Mainline continues to expand, with Google adding the Android Runtime (ART) module to the list of software that Google can update directly through the Play Store, instead of requiring a full OS update approved by manufacturers and carriers. ART handles compiling app code into processor instructions.
Better support for newer image and video formats. Specifically, support for the AV1 image file format (AVIF), and better support for the HEVC video format.
Rich content insertion, which makes it easier for apps to support copy-and-paste of styled text and multimedia. The new API for rich content also supports drag-and-drop.
Haptic-coupled audio effect, which lets apps more easily add haptic effects by linking them to an audio channel.
Multi-channel audio, including support for spatial information encoded with MPEG-H, and enabling apps to mix and process up to 24 audio channels.
Finally, the Notification UI has been updated to make "custom" notifications look and work more like other notification types.
This first developer release is "for developers only and not intended for daily or consumer use". Android 11 reached this milestone at almost exactly the same point last year. Google's planned timeline for Android 12 shows public betas starting on May, with final release no earlier than August.
read more