1. T-Mobile Redefines Premium Plans with Fully Unlimited Data
T-Mobile today introduced a new premium service plan called "Magenta Max", that offers truly unlimited "premium" (full-speed 5G or 4G) data. Before today, T-Mobile's top-end "Magenta Plus" plan offered up to 50 GB of full-speed data, after which speeds could be restricted. Magenta Max will replace Magenta Plus on February 24th. T-Mobile is also improving the mid-range Magenta plan to offer 100 GB of full-speed data (up from 50). Magenta Max offers 40 GB of high-speed hotspot data (double the 20 GB offered on Magenta Plus), while the high-speed hotspot allotment on Magenta is being upgraded from 3 GB to 5 GB. Magenta Max also offers unlimited 4K video, 2x data speeds (compared to 2G) while roaming internationally, unlimited Gogo in-flight Wi-Fi, Scam Shield Premium, and NetFlix Standard included (instead of Netflix Basic) on family plans. Magenta Max has the same pricing as the Magenta Plus plan it replaces: $85/month for a single line, with AutoPay discount, taxes & fees included. Family-plan discounts bring that down to $70/line for two lines, $57/month for three lines, $50/month for four lines, or as little as $40/month for eight lines. A limited-time offer brings three lines down to $47/month/line, and a similar discount brings the standard Magenta plan down to $40/line/month for three lines.
read more
2. San Francisco's Clipper Transit Card Coming to Apple Pay, Google Pay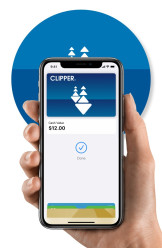 Clipper Card — the universal transit fare card for all 24 San Francisco Bay Area transit agencies — will be supported in Apple Pay and Google Pay digital wallets "this spring". Residents and visitors will be able to add a stored-value Clipper card to their digital wallet and tap their phones to ride transit, replacing a physical Clipper card. The system differs from those in cities (such as New York and Chicago) offering "open" fare payments made directly from a credit or debit card in Google Pay / Apple Pay. Apple has launched a page where people can sign up to be notified when Clipper is available for iPhone and Apple Watch. Separately, Google announced a new feature of Google Maps that lets users buy and present transit fare payments — including Clipper, when available — without leaving the Maps app, as part of turn-by-turn directions that include transit.
read more
3. Verizon, Google Offer New Intro Deals on Plans
Google Fi and Verizon Prepaid recently launched new introductory deals for new customers / added lines. Verizon Prepaid is offering the third month of service for free, while Google is offering half off the first three months of service. Verizon also offers "loyalty" discounts that kick in starting on the fourth month.
read more
4. Samsung Commits to Four Years of Security Updates for Galaxy Devices
Samsung today made a new commitment to provide security updates for its Galaxy phones and other devices for "a minimum of four years after the initial phone release." The promise covers phones launched in 2019 and later, including the S10 series, Note10 series, Z series, Fold, A50, A20, A10e, as well as newer models launch in 2020, 2021, and onward. Security updates protect users from security vulnerabilities discovered after launch. Such discoveries are relatively common. That means the longer a device has gone without a security update, the more vulnerable it is to hacking and malware. Security updates alone generally do not add new features nor update to a new OS version. Samsung made a separate commitment last August to provide three full OS upgrades for its higher-end Galaxy devices.
read more
5. Apple Won't Let Just Anyone Offer a "Vaccine Passport" App
Apple has added a new App Store rule for "health pass" apps "based on testing and vaccination records". Commercial developers of such apps must prove that they are "working with entities recognized by public health authorities, such as test kit manufacturers, laboratories, or healthcare providers." The rule is intended to prevent fraudulent digital vaccine passports, ensuring valid ones can be trusted.
read more
6. Samsung Adds New Features to Older Galaxy Phones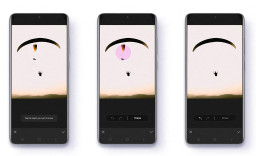 Samsung today announced the availability of its One UI 3.1 software update, which brings select software features of the new Galaxy S21 series to most higher-end Galaxy phones from 2020 and 2019. New features include an improved "Single Take" camera mode, which captures a variety of still and video formats simultaneously. It also brings Object Eraser (shown), an intelligent photo editing tool to cut out unwanted parts of photos. "If you want to edit out distracting objects, simply tap the area you wish to remove and it will be automatically selected and deleted." Other new features include Private Share, to control who is allowed access to the content you send and how long it is available, and Eye Comfort Shield, which automatically adjusts the display's blue light output based on the time of day. Finally, there's Multi Mic Recording, which, when in Pro Video mode, allows you to simultaneously record audio through both your phone and a connected Bluetooth. The One UI 3.1 update is available starting today for the following Galaxy phones: S20 series, Note20 series, Z Fold2, Z Flip, S10, Note10, Fold, A71, A51, A90, A80, A70, and A50. All of those phones will receive the new Single Take, Object Eraser, Private Share, and Eye Comfort Shield features. Multi-Mic Recording will only be available on 2020 flagship phones: Galaxy S20 series, S20 FE, Note20 series, Z Fold2, and Z Flip 5G.
read more
7. Android 12 Released to Developers
Google has released the first preview version of Android 12 to developers. As a developer release, it focuses on APIs and other developer-focused aspects, rather than necessarily representing the final look and feature set for consumers. Several new features are notable, though:
Project Mainline continues to expand, with Google adding the Android Runtime (ART) module to the list of software that Google can update directly through the Play Store, instead of requiring a full OS update approved by manufacturers and carriers. ART handles compiling app code into processor instructions.
Better support for newer image and video formats. Specifically, support for the AV1 image file format (AVIF), and better support for the HEVC video format.
Rich content insertion, which makes it easier for apps to support copy-and-paste of styled text and multimedia. The new API for rich content also supports drag-and-drop.
Haptic-coupled audio effect, which lets apps more easily add haptic effects by linking them to an audio channel.
Multi-channel audio, including support for spatial information encoded with MPEG-H, and enabling apps to mix and process up to 24 audio channels.
Finally, the Notification UI has been updated to make "custom" notifications look and work more like other notification types.
This first developer release is "for developers only and not intended for daily or consumer use". Android 11 reached this milestone at almost exactly the same point last year. Google's planned timeline for Android 12 shows public betas starting on May, with final release no earlier than August.
read more